The central Budget Hotel in Zurich
Discover the perfect blend of affordability and convenience at the Alexander Guesthouse in Zurich - your top choice for a budget hotel. As a family-run business, we pride ourselves on providing a personal touch to your stay. Our hotel is located in the heart of the Old Town of Zurich, just a short five-minute walk from the main railway station, making it the perfect location for your stay in Zurich. If you arrive by car, we can reserve a parking space for you in our underground car park. Book your stay at the Alexander Guesthouse for a comfortable and budget-friendly experience in Zurich.
Non-smoking, single room with a single bed (90cm/36inches) includes a private bathroom and free, fast Wi-Fi.
Single room
Preferred by couples, this non-smoking, double room faces our quiet courtyard with a king-size bed (180cm/71inches) and a private bathroom.
Double room
Stay at the centrally located Alexander Guesthouse in Zurich for easy access to the city's top attractions. Our budget hotel is just steps away from Zurich's main railway station, universities (ETH and University of Zurich), University Hospital Zurich, and the banking and business district. Plus, the charming Old Town with its many cafes, bars, and restaurants is just a stone's throw away. Our family-run hotel provides a personal touch to your stay in the heart of Zurich.
Location
Breakfast
At Hotel Alexander's main building, we offer a delicious breakfast buffet featuring fresh, regional products. Breakfast is available for CHF 21.- per person per day. The buffet is served daily from 7:00 - 10:30 am, and on Sundays and holidays from 7:00 - 11:00 am for those who prefer a later start. We also cater to guests with allergies by offering gluten-free bread and lactose-free milk options.
Discover festivals, events and concerts in Zurich.
Zurich & Events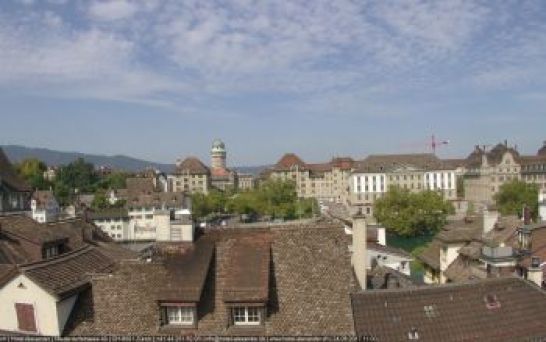 Discover our privileged location in the old town of Zurich.
Pictures
The Helbling family and the whole team of the Alexander Guesthouse welcome you to the old town of Zurich.
Contact